CLOUD SOLUTIONS FOR
ACCOUNTING INDUSTRIES
Professionals in the accounting industry always strive to meet multiple needs at one go and also have to control costs at the same time. For accounting managers it includes a big range of services from auditing and tax preparation to bookkeeping and payroll services.
What do accounting firms expect from technology to help them with?
To keep connected with their clients from their office and from anywhere in the world.
To keep updated with the latest IT trends to be efficient always.
To fuel their business growth by prospecting and winning new clients.
To get their work done from anywhere and anytime.
To access the required information even if they are not in office.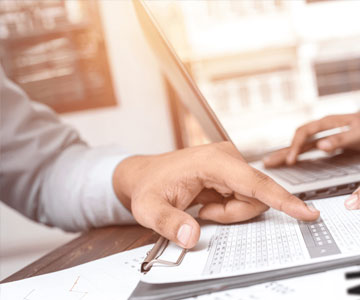 HOW CAN ABACO HOSTING AND IT SOLUTIONS HELP
ACCOUNTING FIRMS WITH THEIR NEEDS?
A Quick Look at
ABACO Hosting Solutions: