CLOUD SOLUTIONS FOR
HEALTHCARE INDUSTRIES
Healthcare industry professionals are constantly on a mission to deliver best possible healthcare services to all; and have to make life changing decisions on a day-to-day basis, for which they depend on data from medical devices, EMR systems, insurance information, etc.
What are the needs of healthcare organizations and how they want technology to help them?
The following are major needs of the healthcare industry that they want technology to solve:
Produce absolutely measurable results and also keep a check on the costs.
Enable uninterrupted connectivity between all platforms - hospitals, clinics and healthcare offices.
Assist caregivers in making the right decisions with right information by providing instant access to patient data.
Keep and store personal data and medical records of patients safe and secure.
Remain HIPAA compliant by ensuring the security of stored patient and other data.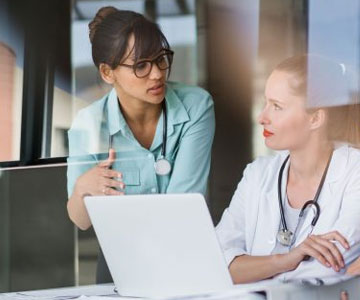 WHAT ABACO HOSTING CLOUD AND IT SOLUTIONS
CAN DO FOR THE HEALTHCARE INDUSTRY?
A Quick Look at
ABACO Hosting Solutions: